Aspen Rain Fields
Diane and Lonnie Christensen
619.884.6744
diane@aspenrainfields.com
Helpful Links
Visit our Picassa Album
Australian Shepherd Illustrated Breed Standard
Outstanding guide to breed standard conformations.
American Stock Dog Registry
The American Stock Dog Registry was created to provide an alternative registry program for all sizes of Australian Shepherds.
Field Guide to Coloration of
Australian Shepherds
Great Link on coloration, traits, genetic features of the Australian Shepherds
Australian Shepherd Club
of America
Great resource for all information on Australian Shepherds.
Welcome!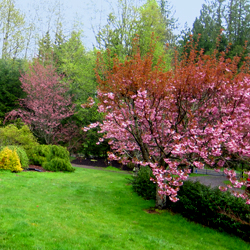 AspenRain Fields is located in the Bellingham area of the Pacific Northwest. We reside on our multi-acre property in the beautiful Squalicum Valley off Mt. Baker highway.
Our Facility
Starting in January 2017 and throughout Spring/Summer 2017 we will be relocating our business facility to the Ferndale Area of Washington state. We are expecting to complete this process within the year with better and more conducive housing for our adult dogs. Ferndale is a lovely area just north of Bellingham and about 20 minute drive south of the Canadian border. Excitement with this prospect abounds. Many plans and steps are still ahead but we will continue provide the high standards and qualities already in place.
We run a top-notch facility where our dogs have plenty of room to run, protection from the elements, and loads of opportunities for socialization. We just built a "dog house" complete with heat and cushions for them to curl up on those chilly winter days. All dogs receive regular grooming and individual care. Providing health testing of various degrees/types is an on-going process in our adult dogs. These include such tests for MDR1, Pra/Prcd, OFA hips, H/C, CEA, CERF and DM. All paperwork and certificates related to the testing we have done can be provided upon request.
Contact Us
We are the Christensen Family - Diane and Lonnie.
You may reach us via cell phone
call or text Diane 619-884-6745 (try this number first.)
Lonnie: 619-884-6744
or contact us at diane@aspenrainfields.com.